Make sure to make your hotel reservations early.
Convention Hotel
San Francisco Marriott Marquis
780 Mission Street  San Francisco  California  94103
COA Group Rate – $259 single/double
877-622-3056
Don't forget to reference that you are with the group "California Orthopaedic Association"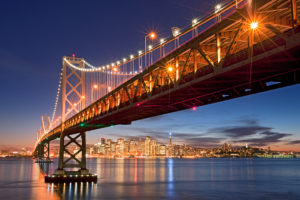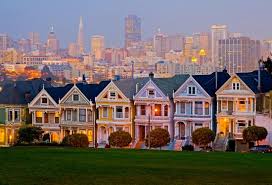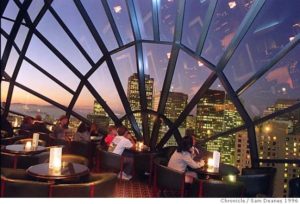 Discover awe-inspiring views, astonishing amenities and unparalleled customer service at San Francisco Marriott Marquis. Located just south of Market Street in SoMa, our luxurious Downtown San Francisco hotel offers easy access to the city's best attractions, including Moscone Center, the Yerba Buena Gardens, Union Square shopping and AT&T Park, home of the Giants. San Francisco International Airport (SFO) is just 14 miles away.
---
Transportation
 Flying into San Francisco International Airport (SFO)
BART
After picking up your luggage, look for signs for AirTrain, the free tram service. Take either the Red or Blue AirTrain line to the Garage G and BART stop in the International Terminal. Hop on the BART train going towards Pittsburg/Baypoint, signified by the yellow line on the BART map. Exit in the Powell Station which is only 1 block from the hotel.
BART costs are associated with how far you travel; the greater the distance, the higher the fare. A round-trip BART fare from SFO to downtown San Francisco is $17.90 ($8.95 one-way). Buy your ticket and pass through the gates by slipping your ticket through the turnstyle. You'll have to scan your ticket again when you arrive at your destination. Don't worry if you run out of funds when you exit. You can always add more inside the station.
You can also purchase a BART SFO Voucher in advance to save time. The $20 voucher has enough value for a round-trip BART ride from SFO to downtown San Francisco, downtown Oakland or downtown Berkeley, plus a small balance you can apply toward another ride on the BART system.
SFO trains arrive and depart three to four times per hour until 11:50 p.m. daily. The ride to downtown San Francisco takes about 30 minutes. All BART services resume at 4 a.m. on weekdays, 6 a.m. on Saturdays, and 8 a.m. on Sundays.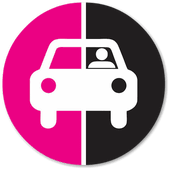 Lyft/Uber
These services pick up passengers at the curb on the Departures/Ticketing Level of all terminals. Fares and travel times vary according to demand and traffic, but it typically takes 30 minutes and costs $30-40 to get from SFO to popular San Francisco neighborhoods like Union Square.
 Taxis
SFO is served by a number of taxi and limousine companies. Taxis depart from roadway islands on the lower level outside the Arrivals/Baggage Claims area in all terminals. Uniformed taxi coordinators work from 7 a.m. until 1 a.m. All cabs are metered. The travel time to popular drop-off points in downtown San Francisco is usually around 30 minutes (depending on traffic) and fares range from $45-60.
---
Flying into Oakland International Airport (OAK)
BART
Taking BART from OAK is an easy and low-cost option to get to San Francisco. After you've picked up your luggage, look for BART signs in the baggage claim. The station is located across from the Terminal 1 baggage claim area and a short walk from Terminal 2. Board a train for the quick eight-minute ride from OAK to the BART Coliseum station, where you can transfer to the BART train bound for your final destination in San Francisco.
OAK trains depart every 5 minutes from 8 a.m. to 8 p.m. daily. Service is less frequent at other times. Round-trip BART fares from OAK to San Francisco ($20.10), downtown Oakland ($15.70) or other East Bay cities are less than half the cost of taxis or shuttles to the same destination. For more information on taking BART from SFO, see How to Get to San Francisco from Oakland.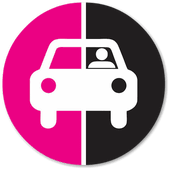 Lyft/Uber
Arrange your ride via the app, and then follow the signs for Smartphone App Rides in Terminals 1 and 2. Drivers wait for passengers on the second curb of the pickup area. Fares and travel times vary according to demand and local traffic, but a typical ride from OAK to SFO takes approximately 45 minutes and ranges in price from $30-45.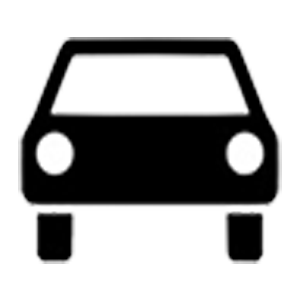 Shuttle and Taxi
Prices vary for shuttles, taxis and limousines from OAK to San Francisco. There are multiple options and special prices for traveling groups. You can call or make your reservation online.
---
San Francisco Visitor Passport & CityPASS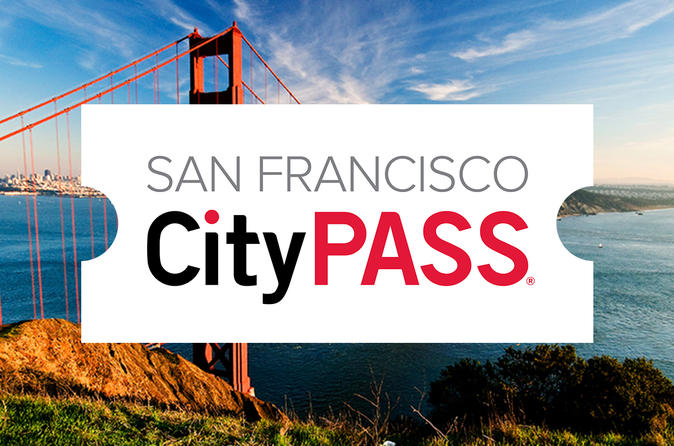 If you are staying for more than one day, Visitor Passports and CityPASS are useful because they provide unlimited rides on Muni, Muni Metro, historic streetcars and cable cars. There are multiple locations throughout the city where you may purchase tickets and day passes, including the San Francisco Travel Visitor Information Center, where the VIC staff and volunteers curate the San Francisco experience, providing one-on-one interaction with visitors from around the world. Find the VIC at the Powell and Market cable car turnaround at 900 Market St.
1-Day Visitor Passport: $21
3-Day Visitor Passport: $32
7-Day Visitor Passport: $42
Adult CityPASS: $89
Children ages 5-11 CityPASS: $66